By technology editor Clare Ruel
For big technology giants, it's been a challenging start to 2023.
So far last month (January 2023), Google has laid off 12,000 staff, citing challenging macroeconomic conditions as the cause – its chief executive Sundar Pichai has also been tipped for a salary cut.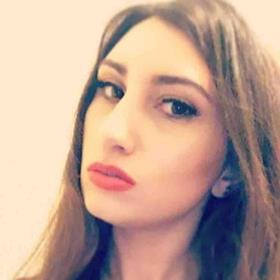 In addition – and shortly after hosting an exclusive concert for senior executives featuring musician Sting – Microsoft confirmed that it too was slashing around 10,000 staff. It blamed the fact that customers are optimising their digital spend to "do more with less".
Amazon has also axed 18,000 jobs in the first month of 2023 – primarily in consumer retail and human resources – in a bid to save money. Chief executive Andy Jassy put the action down to the "uncertain economy".
January 2023 has additionally seen Twitter shed a dozen employees after Tesla chief executive Elon Musk purchased the social media platform in October 2022. This followed nearly half of Twitter's full-time staff being fired in November 2022.
Meta, the parent company of social media site Facebook, has been getting in on the redundancy action too. In November 2022, it slashed 11,000 jobs – the firm said it had overhired during the Covid-19 pandemic.
Could these mass layoffs cause a ripple effect in the insurtech sector?
Ripple effect?
According to Benjamin Hatton, insurance analyst at data analytics and consulting company GlobalData, this redundancy "ripple effect" has already been seen in the insurtech sector – long before tech giants started looking at their headcounts.
For example, in August 2022, US-headquartered insurtech Lemonade axed 20% of the staff employed at pay-per-mile auto insurance firm Metromile after it acquired the business for $145m (£119.8m) in July 2022.
In a subsequent letter to shareholders, published on 8 August 2022, Lemonade said that "downturns have their upsides". So, despite cutting staff, the insurtech was pleased to onboard 80% of Metromile's employees and welcome 100,000 new customers that came with the purchase.
Similarly, in July 2022, insurtech unicorn Zego got rid of 17% of its staff, blaming "economic headwinds".
Hatton tells me this trajectory is "something that will continue, but it is unlikely to be directly affected or caused by the spate of technology [firm] layoffs".
Alongside macroeconomic challenges, reduced investor confidence in insurtechs is a further influencing factor driving staff layoffs.
For example, Gallagher Re's latest Global insurtech report, published in August 2022, revealed that "early stage funding" for insurtechs has "been slashed in half".
According to similar figures from GlobalData, the number of venture financing deals in the insurtech sector dipped by 31.6% in 2022, Hatton added.
So, what does 2023 hold for the insurtech sector?
In comparison to the insurtech unicorn boom in 2021, it seems firms are now scaling back.
This is because many insurtechs benefited from people being stuck at home during the pandemic because consumers were more reliant on digital methods – this year's scaling back movement is, therefore, somewhat of a reality check for the industry.
For example, Amazon doubled its headcount across 2020 and 2021 to cope with the pandemic driven influx of e-commerce orders.
It is clear from the insurtech layoffs last year that pivoting business models and staffing corrections are already well underway to accommodate the post-pandemic environment. I believe that 2023 could see more insurtechs being bought by brokers and insurers.
Which firms will stay afloat as the insurtech sector navigates these new waters?


Read More: Could mass tech firm layoffs trigger ripple effect for insurtechs?