Ripple (XRP) price is set to gain ground above the 200-day Simple Moving Average (SMA) in a repetition pattern as seen last week and the week before, where bulls were able to each time consolidate above a key pivotal or technical level. Until now, bulls have had an easy play, but headwinds are nearby, with central banks kicking off their first central bank meeting for the year. While the profit target for the first quarter is set at $0.49, seeing the headwinds to emerge next week, that might be a bit too farfetched.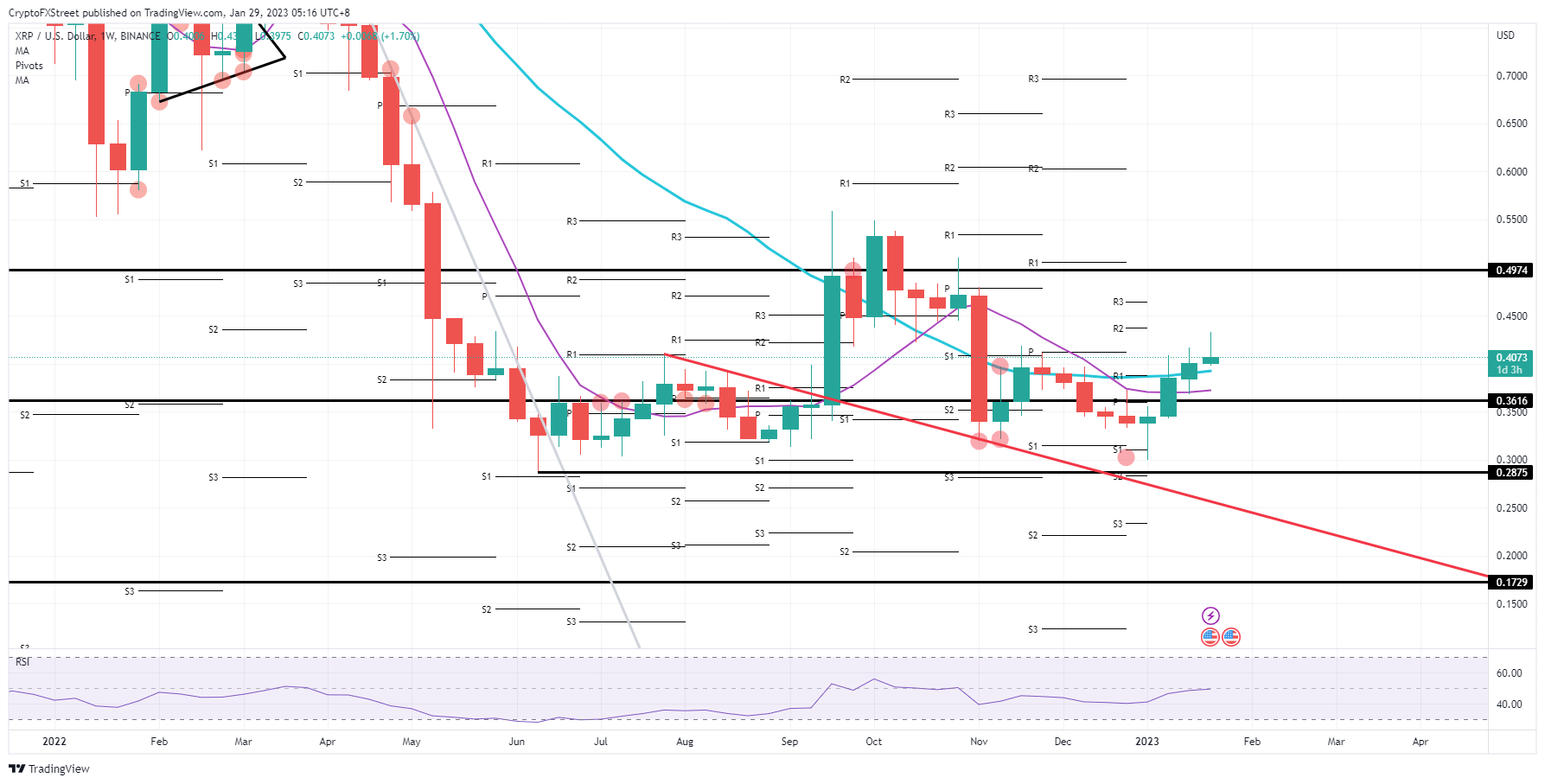 Apecoin (APE) price is having one of its best weeks for the year as bulls are pushing price action firmly higher. The risk is that with the several central banks coming out next week, some hawkish comments could trigger a massive headwind for Apecoin price, or a technical rejection could push price action back towards the first descend support. And there lies a problem: the only decent support is over 30% lower.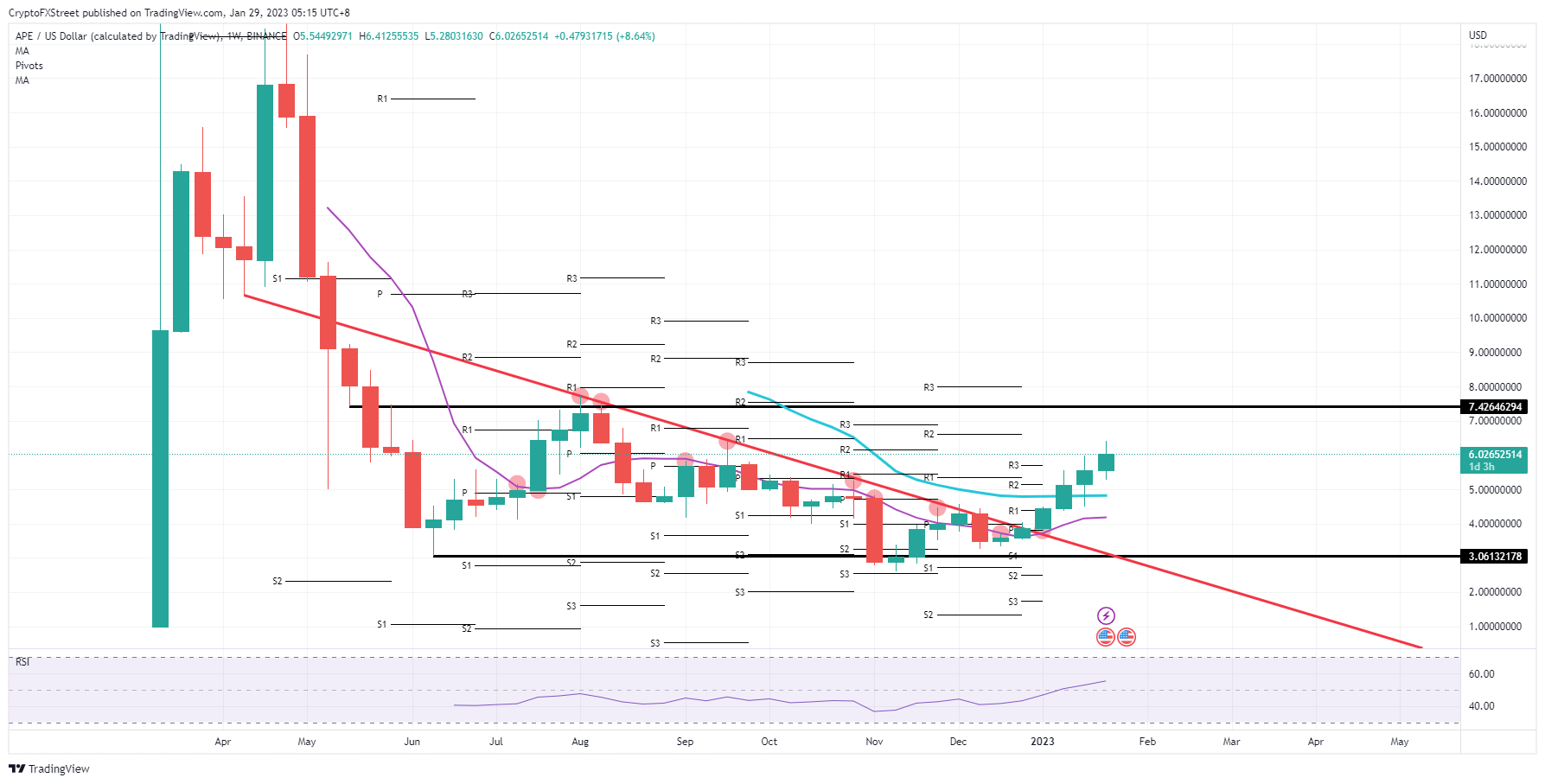 Hedera (HBAR) price has been shooting for the starts but looks to be dropping like a stone now. Just like Icarus, who flew too close to the sun, this time, Hedera came just not close enough to the projected price target for this rally. With the price action shocking at $0.08000000, bulls are fleeing the scene, and bears could gain back control.